A few weeks ago I had a really good Threesome in my Studio with my Moog Little Phatty, Access Virus, and Roland TR-707. I made a post on my Facebook about it and everyone showed an immediate interest in the sounds I was making, so I had an idea! Why not post up these sounds for everyone in the world to share? So here it is, I finally had some time to edit these sounds and upload them for your own audio pleasure! Feel free to use these in your own production and creative adventures, I hope you have fun with them.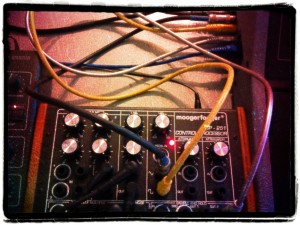 About these sounds. They were recorded straight to computer via my RME ADI-8 DS and then normalized and dithered down to 44k 16bit. When there is a pitch applicable, the pitch is in C. The Moog Little Phatty was processed with Moogerfooger MURF and Ring Modulator Pedals as well as the CP-251.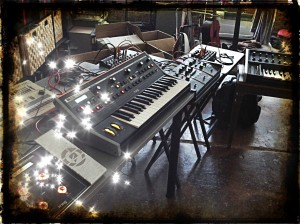 So here you go! The first set of sounds (MoneyShot) with my Moog. If you guys like these I will upload more for you. Feedback is always appreciated. So if you like these please send me a message on my Facebook, Twitter, or Soundcloud. Happy Holidays!